Dr. Carole Joffe, of the University of California San Francisco, explains the most up-to-date research on the impact of restrictions on clinical practice. For more information, watch…
Learn More
This is How I Teach
Stephanie Tillman, a midwife at the University of Illinois at Chicago, teaches how to do a speculum exam without stirrups.
To see more videos like this, visit our "This is How I Teach" section.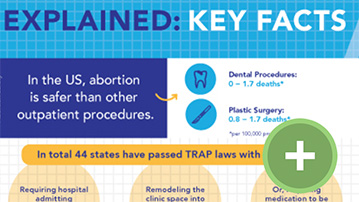 Don't have time to watch all of the videos?
Check our EXPLAINED Key Facts!
We generate, curate, and disseminate free, open-source curricula and learning tools about sexual and reproductive health, including abortion, in order to transform health professions education.