In this video, Dr. Biftu Mengesha gives an overview of the LARC methods covered in this video series. This overview includes IUD and implant effectiveness, safety,…
Learn More
EXPLAINED: Why Study Design Matters
Dr. Monica McLemore, of the University of California San Francisco, explains why the study design for so-called "abortion reversal" studies is problematic.
To view more videos in our EXPLAINED series, visit the course page.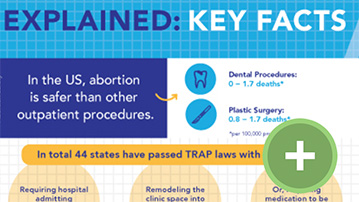 Don't have time to watch all of the videos?
Check out our EXPLAINED Key Facts!
We generate, curate, and disseminate free, open-source curricula and learning tools about sexual and reproductive health, including abortion, in order to transform health professions education.