The Explained: Abortion Research and Policy series features lectures with experts highlighting the impact of abortion restrictions on women and providers in the United States. The short series contains 3-5 minute videos and colorful infographics. The lecture series features 8-12 minute videos with video companion guides.
---
Explained Series Topics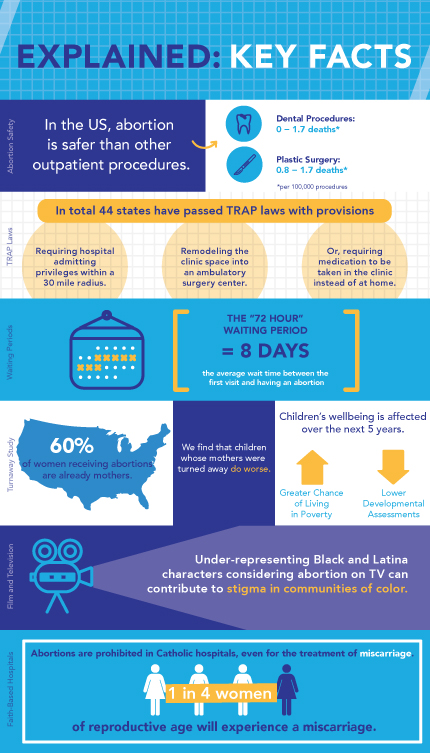 Listed below are the topics covered in the EXPLAINED series:
Videos available January 2017:

Abortion Safety in the United States – Dan Grossman, MD
TRAP Laws – Dan Grossman, MD
Waiting Periods – Sarah Roberts, PhD
The Turnaway Study- Diana Greene Foster, PhD
Abortion in Film and Television – Gretchen Sisson, PhD
Effect of Faith-Based Hospitals on Women's Healthcare – Lori Freedman, PhD

Videos available Spring 2017

Effects of Abortion on Women's Mental Health – Antonia Biggs, PhD
Impact of Abortion Restrictions on Clinical Practice – Carole Joffe, PhD
Who Can Safely Provide Abortions? – Monica McLemore, PhD, MPH, RN
State Regulation of Medication Abortion – Ushma Upadhyay, PhD, MPH
Designs by Jessica Harrington.
Designs by Jessica Harrington.